Pentru ca am primit sfaturi bune de  luat verigheta ieftina de pe amazon sa-nlocuiesc pretiosul si pentru ca primeam pressing din background am deschis amazonul si am comandat fix din alea de tungsten, bai. Da, hipstereala majora. Ce pula mea atata aur, diamante, platini, paladium  si alte pretiozitati. Plm, astept inelul de uraniu imbogatit inscriptionat "pana cand moartea ne va desparti".
Si pentru ca sa comand trebuia sa iau masuri, normal. Am folosit maparea de pe site-ul Amazon de la produs.  Marimile sunt la fel Men/Women – in caz ca va intrebati.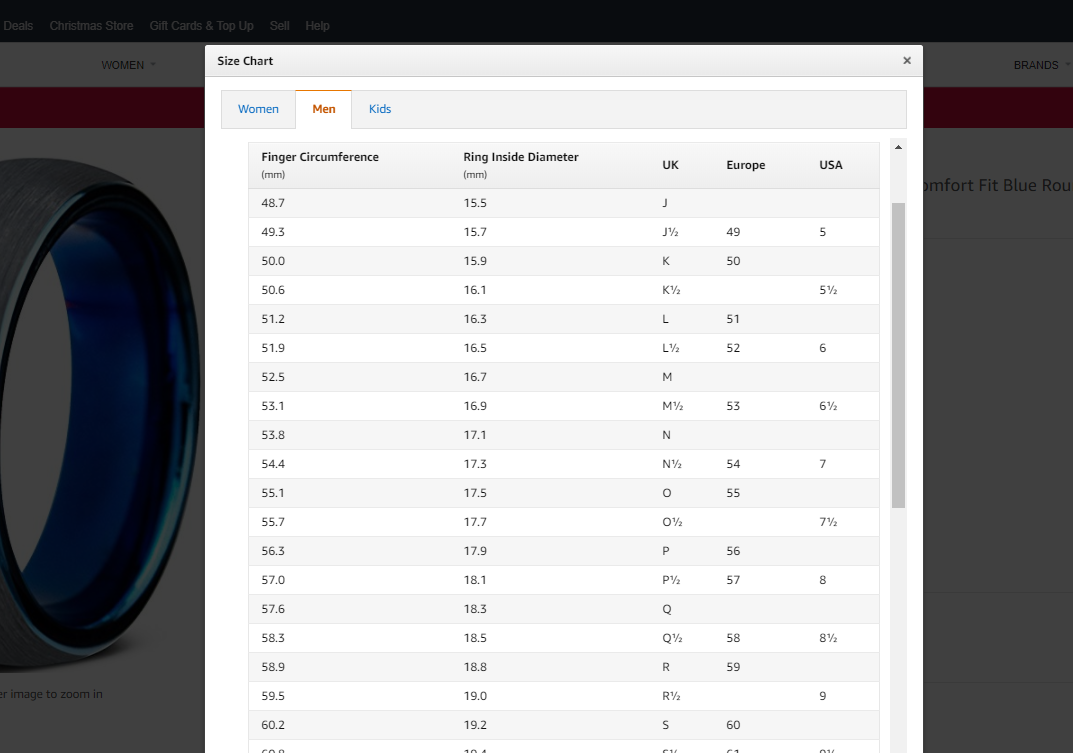 La sotie a fost simplu. Aparent. Am luat rigla si i-am masurat diametrul interior al verighetei ei in mm. La mine mai complicat cu aproximari cu desenat gauri in hartie, bagat degetul si masurat – d-astea.  Am ajuns la 2 dimensiuni. 19 si 17.7 mm.  Am luat dimensiunea UK si da-i si comanda. Cu superfast delivery.
In fine, venira inelele azi.  Unu de 19 si unul de 20 mm.  Ma gandeam initial ca nu am masurat eu bine, da luai rigla si masurai din nou. Ala de 19 imi venea mie bine, deci nu am masurat rau gaurile prin hartie. Ala de 20 nu-i venea nimanui, normal.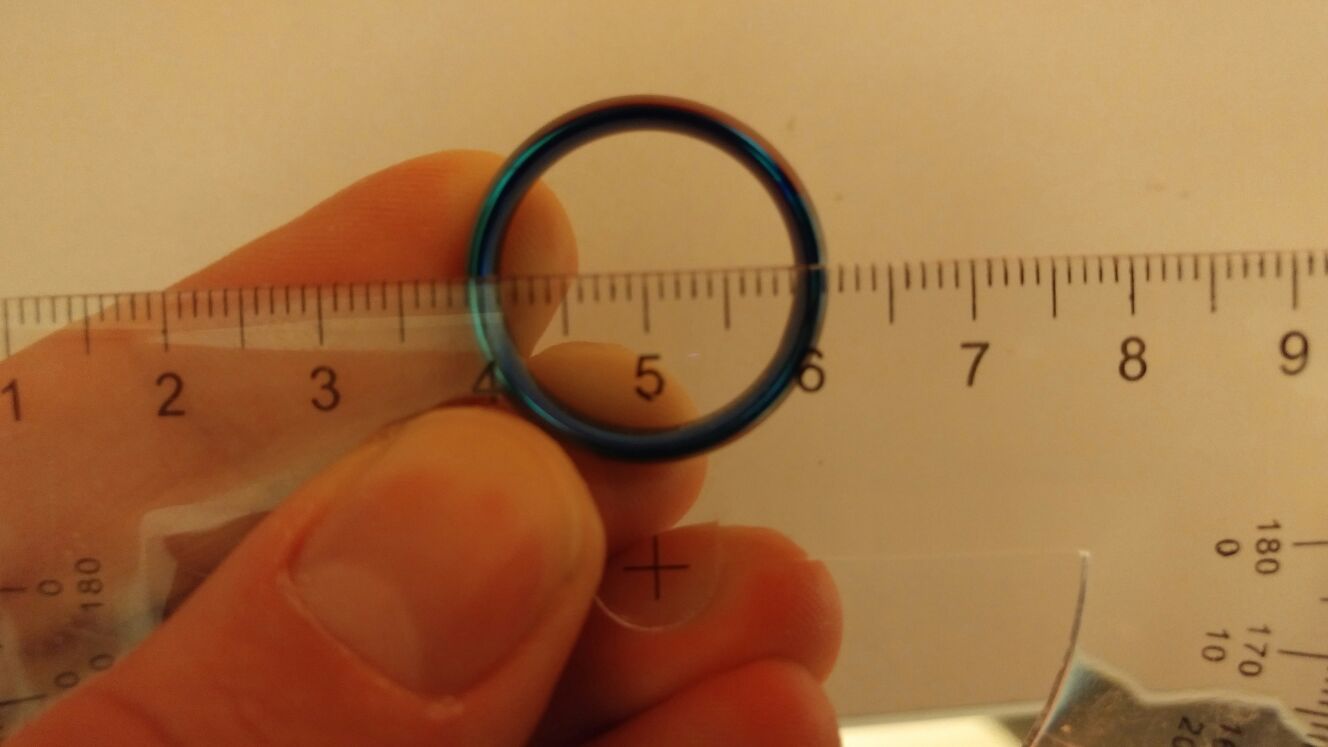 Zic, asta e , se mai intampla. Le scriu alora, ca bai, ati gresit un inel, le explic ce si cum, le dau si poze cu masurarile si astept raspuns.
Dear Seller,

I have ordered two wedding rings from you . One is  size O1/2 and the other R1/2.
On the size catalog on Amazon O1/2 has an inner diameter of 17.7mm while R1/2 should measure 19.0mm.
What I received is a ring  with 19.0 mm, so I suppose that's the R1/2, and a LARGER ring which I measured it to 20.00 mm on the inner diameter. That would be size U, but I noticed you do not have that one listed in stock.  My measurement could be a bit off and this could be a T1/2, but not less.

[…]
Si raspunde o tanti. Trebuia sa fie o femeie, in pula mea.
Hello,

Our rings are crafted in Comfort Fit, which are different than standard fit rings given their contoured interior. Are the measurements given for standard fit?

Sincerely,
Si ma uit ca prostu' si-mi vine sa dau pumni in birou.
Si i-am zis eu ca – bai, fata, eu masor in milimetri ( sau inci, sau ceva obiectiv) si translatez ce masor in puli de dinozaur sau marimile din catalogul ala din pagina produsului, da' tare imi e frica ca nu am cu cine sa ma inteleg pe tema.
Asa ca probabil va trebui sa fac eu conversia.
Daca 17.7mm e  de fapt 19 si  19 este ~20 , probabil ca ce-mi trebuie e un inel M1/2. Momentan imi fac cruci.
P.S. De ce tungsten? Ca puteam sa iau din titan ( nu cartierul, nu fiti tarani, acolo stau) sau cobalt, tot asa hipstereli.
I-auzi aici. Asta e fix ca inelul lu' Sauron. Nu se-ndoaie, nu se zgarie, daca ti se blocheaza pe dești ai pus-o ca nu prea se poate taia. Asta e, tata. Ori suntem golani, ori nu mai suntem
Tungsten carbide, another men's wedding ring metal, is a steel gray alloy about 4 times harder than titanium. It remains permanently polished, never warps or bends, and can only be scratched by a diamond or a product containing corundum. Avoid tungsten rings with cobalt, since cobalt reacts with your skin to develop permanent oxidation spots on your ring. Tungsten rings cannot be resized, and not all E.R. doctors know how to cut off a tungsten carbide ring (regular ring-cutters won't do the job.)
E mai greu decat plumbul  si se topeste la 2870 grade C, numai in Mordor, ce sa mai.
Send to Kindle