Pe tema zilei, paruiala din Israel, grindina cu rachete. Sau rachete antigrindina, nu conteaza.
Reuters, dă cu știrea asta pe twitter.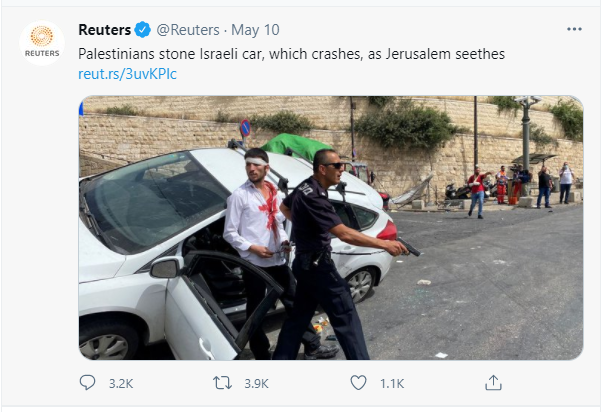 Că palestinienii dau cu pietre în mașina unui israelian, care face accident…
Vine un nene care zice ca vai, că Reuters nu sunt credibili, că uite, fac manevre cu BBC și dezinformează. Ceea ce e posibil.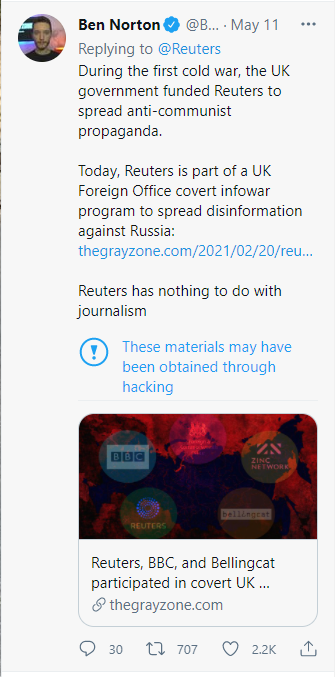 După care sar fanii palestinienilor si arata care e "adevaratul" film al evenimentelor. L-am pus aici ca poate dispare. Stiu, e furt, plm, il dau jos daca ma cearta cineva.
Se vede, cam din scurt cum acelereaza israelitul si intra in bietii palestinieni de pe margine, nu?
Da, dar cam din scurt. Te face sa te intrebi ce s-o fi intamplat inainte.
Daca nu cumva esti fiert pe faptul ca ala e de vina si Reuters sunt gunoaie.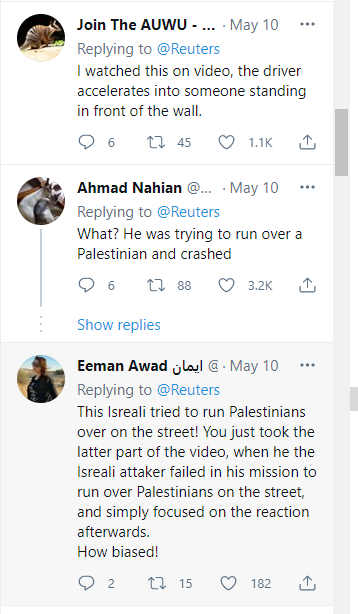 Aljazeera însă, dau filmul mai lung și dintr-o altă perspectivă. Îl las și pe ăsta aici.
Sigur, titlul alora este "Israeli settler drives into a crowd of Palestinians, running over at least one person near the Lions Gate in Occupied East Jerusalem." – adica că un colonist israelinian dă peste un grup de palestinieni, călcând măcar o persoană lângă lei. Da, asta se întâmplă în Ierusalim.
Săracii palestinieni erau și ei în grup organizat ( dădeau cu pietre la întamplare) și a dat evreul peste ei. A se vedea că soferul încearcă să se retragă cu spatele când se vede lapidat, iar când intră în piatra aia Jersey de-i umflă pe ăia din decor, are ușa deschisă deja, adică distinșii domni din grupul organizat încercau să-l călăbărească.
Acuma, na, nu știm exact că nici filmul ăsta nu prezintă firul complet-complet, poate fix în momentul când iese din cadru, șoferul deschide de fapt ușa să le arate ălora pula pe geam, sau îl înjură pe Allah . O fi zis copilul ceva…
Nu există presă perfectă, dar când te uiți la filmul mai lung, parcă-parcă titlul alora de la Reuters nu mai pare așa departe de realitate, nu?
Așa e presa obiectivă. Cum s-ar zice în România "sunt interese mari, dom'ne.".
Da, e mișto în Israel zilele ăstea, ar fi bun de o vacanță să vedem artificii.