Jocul de-a zgârcenia. Nu scriu asta ca să reproșez ceva Orange. Până acum oamenii sunt corecți.
Am o opțiune cu roaming, aia de 10 europarai. Din toate alea, ce știu e că are 2.7 GB de net folosibili în roaming (SEE). Ce depășești se taxează în roaming cu 0.7 c/MB. Asta dacă mai ai net în opțiunea națională ( 9GB + dracu știe ce bonusuri) . 2.7 e destul. Aproape destul. La mustață de destul. Că să nu îmi ia ăștia bani aiurea, am lăsat contul chel. 0.0 EUR :). Doar opțiunea.
Alaltăieri mi-au dat sms ca opțiunea expiră ieri. Am crezut că ieri nu o să mai am chestii și i-am zis soției să mai bage fix încă 10 fise, că erau niște probleme la plata cu cardul. A băgat, dar opțiunea a expirat la sfârșitul zilei așa că nu s-a activat atunci. Nimic fantastic.
Până aseară, când eram la bodega să mai pierd un fular și sa îmi liniștesc mințile ca să fac switch de proiecte, să mai bag niște debug, iar barmanul m-a întrebat dacă pot să îl ajut la o băieție.
A zis că îi trimite o gagică o poză mai dezbracacioasa așa pe snapchat, dar nu poate să facă screenshot că o anunță și totuși vrea să păstreze poza. Și să fac eu o poză la telefonul lui cu telefonul meu și să îi trimit poza. Bine, ce poze face telefonul meu într-un bar cu lumină difuză e altă poveste, dar nu puteam să refuz un cavaler în stare de necesitate. Zis si făcut. Trimite gagica o poză nu prea dezbracacioasa, adică o poză de la buric în sus cu o femeie în sutien, de-mi venea să îl întreb dacă a mai văzut pizdă în viața lui, dar în fine, nu ii stric omului plăcerea. I-o trimit pe WhatsApp de pe 3G, că pe zid scrie clar " We do not have Wi-Fi, talk to each other", după care o șterg de la mine, că nu vreau discuții acasă și nevinovat. Și la un minut primesc sms de la Orange că mi-am depășit cota "rezonabilă" de net în roaming și că voi fi taxat, cum zic mai sus. Și pac, văd că mi-au luat 6 cenți din cei 10 galbeni necesari pentru opțiune. Fuck, era 23:55, dă-o în pula mea.
Bine, pentru ce contează, oricum mă uitam pe instagram, deci fie că trimiteam poza aia fie ca nu, probabil că până la :59 tot depășeam și tot "drama" asta o trăiam.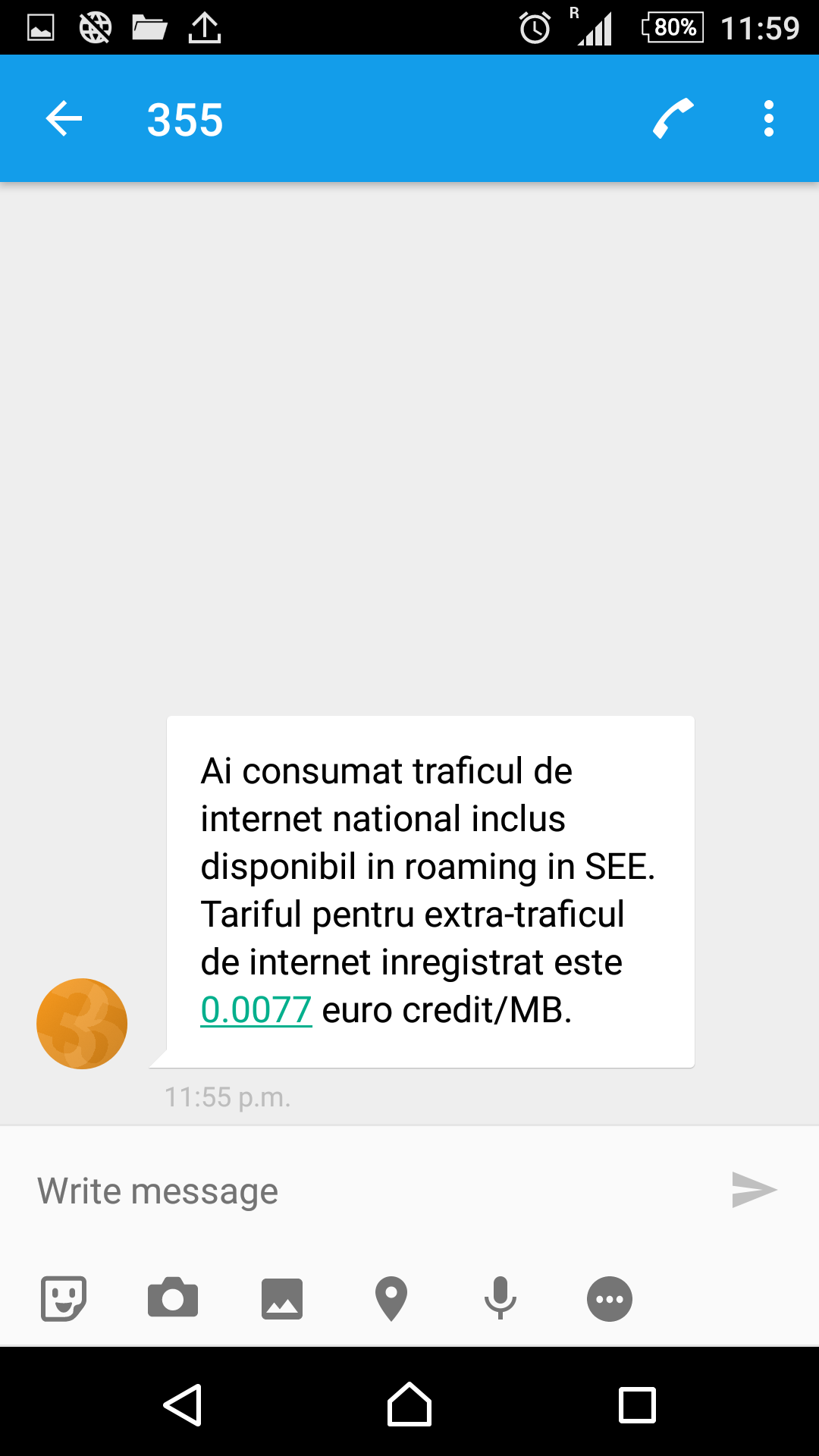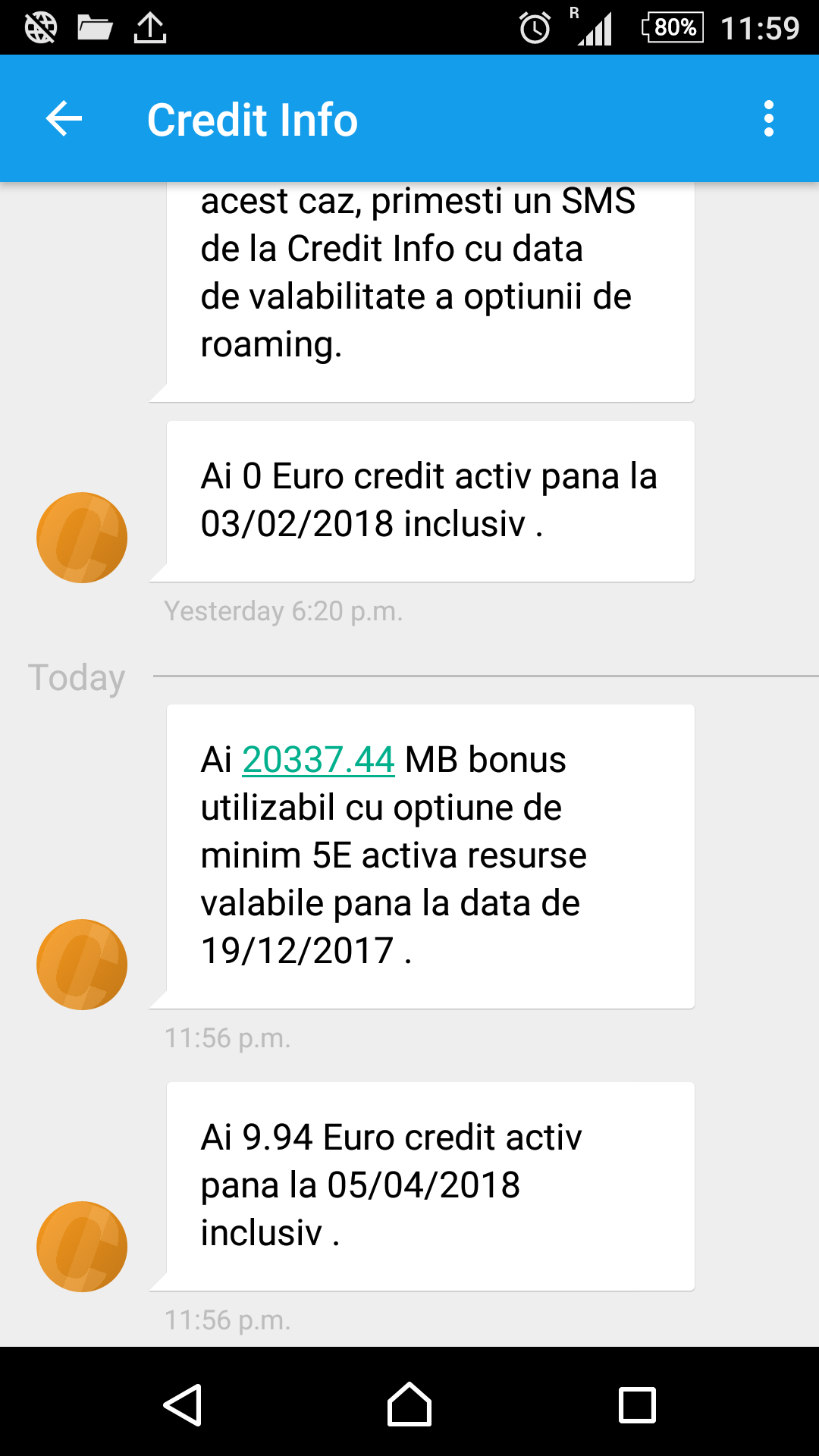 Și acestea fiind consumate, opțiunea nu s-a mai activat la miezul nopții, netul în roaming neinclus în opțiune e mai scump decât cocaina, până mi-am dat seama să îl închid s-au mai dus 40 de cenți. Care m-au costat de dimineață încă 4 euro, minimul pe care pot să îl încarc. Fuck! Am fost mai prost cu 5 minute.
Plm, într-o fracțiune de secundă poți să și mori.