Mi-am comandat  noua casa pentru blog.  Un servăr sehaș de la pretinii mei vanzatori de calculatoare si componente SH.

Zic si eu ca 128 de giga de RAM si 12 core native ar trebui sa ajunga pentru blogul asta din care nu fac niciun ban, huh? Probabil ca daca aduni primele 5 bloguri ca trafic din Romania nu  aduna impreuna atatea resurse, lol.  Glumesc, il vreau pentru altceva, blogul meu poa' sa stea linistit, la o adica, pe un hosting de 5 euro/ luna. Cred.
Bun.
Si-mi trebuie HDD-uri, ca pe astea le vreau noi. Am comandat un SSD de 240 GB sa fie de OS, ca mai am unu, sa le pun in RAID 1, si mai voiam inca 4 HDD-uri de 2TB de la Seagate , din alea de laptopuri ( ca asa sunt caddy-urile la sasiul asta).  Ca sa am si eu 4.4TB de spatiu .
Dar  observ ca nu pot sa adaug decat 3 in cos. Zic : Ba, astia-s handicapati? Poate n-or mai avea decat 3.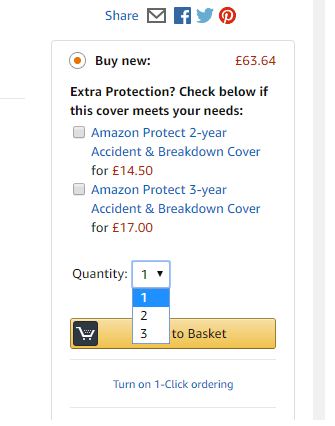 Ehm, ma prind eu iute. Le pun pe astea 3 si mai pun unu, sa vad daca zic ceva de genul : Ne pare rau, nu mai avem, suntem out of stock, s-a inchis fabrica, d-astea. Dar nu.

Cica maxim 3  bucati per client. Asa e la produsele de la vanzatorul asta . Adica amazon, ca e sold and dispatched by Amazon, nu altceva.
Ca de ce insist sa le iau pe astea la 63 de lire bucata?
Pai ca al 4 lea ar fi costat 72.5 de lire bucata.  Tot mai ieftin decat  cel mai mic pret din Romania, dar nu asa de buna afacere.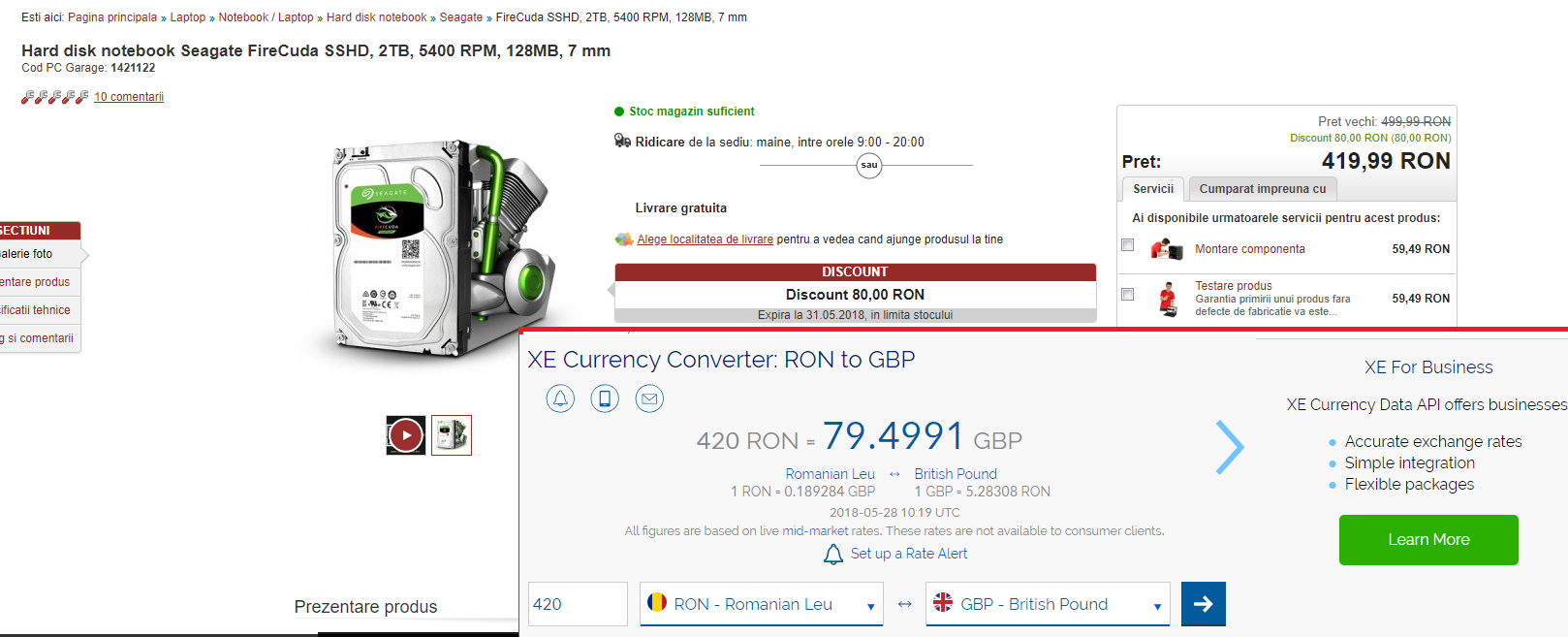 Bulangii comunisti si astia de la Amazon.  Am incercat eu o romaneasca, adica dupa comanda aia sa mai cer inca 1, separat. Da' n-a mers. S-au prins. Regulile ie reguli.
O sa vad de unde ma invart de inca unu. Probabil de la PC Garage sau altii de prin Romania, daca e cu limita, ce poti sa faci ?
Send to Kindle