Orice serviciu ajuns in Romania se țiganizeaza, dupa chipul si asemanarea noastra, a locuitorilor.
Mai apelez la UberSelect din cand in cand. Nu-i treaba de fite, e treaba de necesitati. Si de faptul ca deja UberX deja aduce un pic a taxi pelicanu'
Ce scrie Uber ca reprezinta serviciul asta la ei pe site.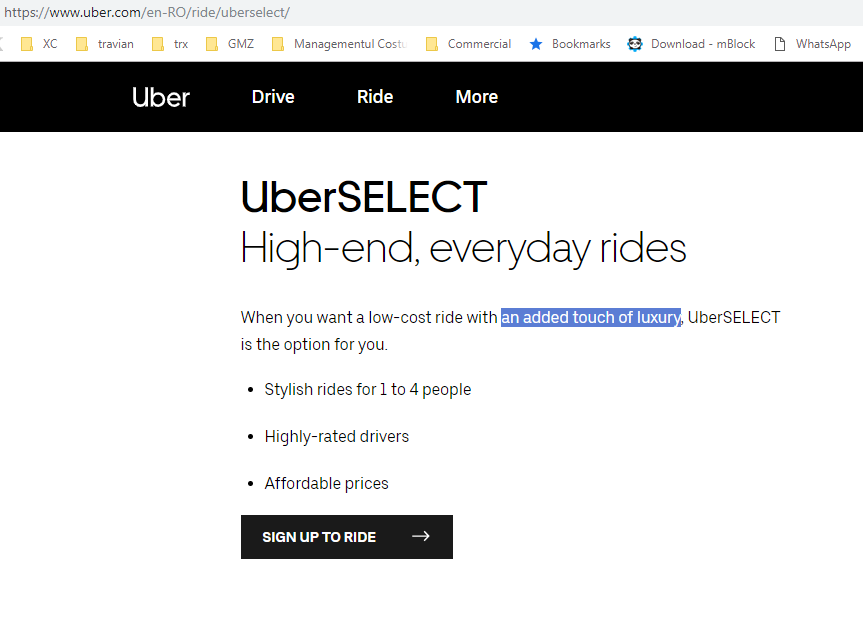 Ce reprezinta de fapt?
Am fost deunazi sa ajut pe cineva sa plece acasa dintr-un spital de stat, mai usor cu cateva grame in carne si bancnote – chiar ati auzit mitul ala urban ca s-au marit salariile la medici si nu mai iau spaga? – si-as fi mers eu cu limuzina din dotarea familiei, dar in Bucuresti nu ai unde parca nici la spitale, nici macar cu plata, cu nimic. Pur si simplu nu exista, orasul asta are locuri de parcare doar pentru biciclisti si e facut doar pentru transportul in comuna, care sunt la fel de functionale si utile. Ca igrasia.
Drept care am lasat rabla acasa, am suit intr-un Uber si ajuns acolo ( cu un Opel Astra) am zis sa comand o rabla MAI MARE, ca na, in general oamenii nu stau bine pe scaun cu burta taiata, chiar daca-s cusuti. Sa ai loc sa intinzi picioarele , sa ceva.
Si m-apuc a comanda Ubere d-astea selecte. Si-ncep ei sa dea accept care mai de care mai trocarici: Renault Symbol, Renault Captur ( la fel de mic ca un Symbol) , Fiat Punto pentru numele lu' Satana, care mai de care mai vechi, mai rable si mai mici. Eu anulam cu 2 maini si ei luau cursa din nou imediat dupa. Ii contactam si le scriam ba, nu mai lua cursa ca-mi bag pula in ma-ta, nu vezi ca am dat reject ?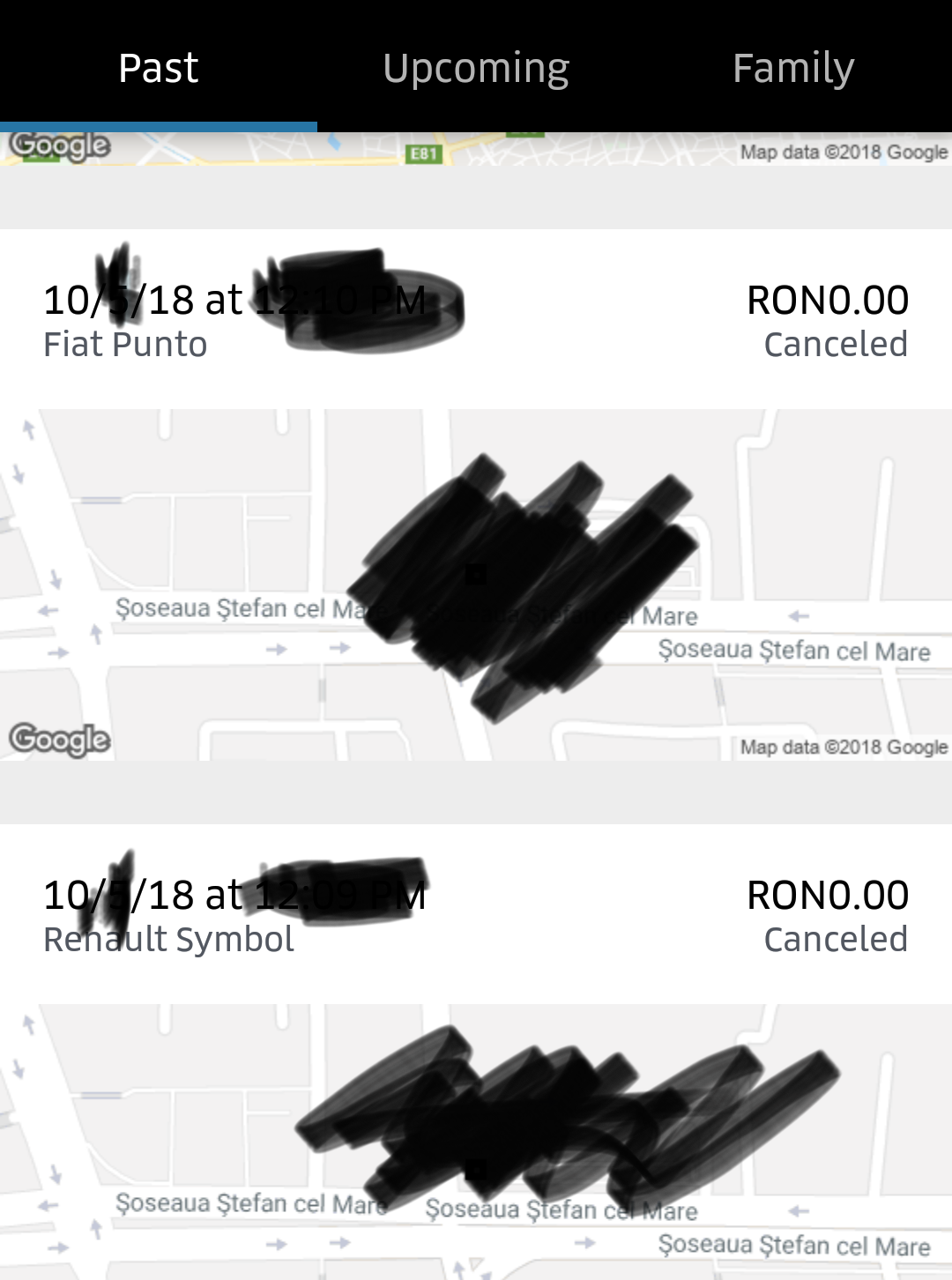 Pana la urma a luat-o un nene cu Zafira. Ok, masina a fost suficient de mare sa serveasca scopul, nenea intelegator, asta-i tot ce aveam nevoie si n-am plangeri, desi eu nu vad "an added touch of luxury" pe nicaieri intr-o Zafira. Una din cele mai de 200X asa.
Sa ne intelegem, am mai mers cu Uber in alte tari, inclusiv cu Select ( sub alte nume in alte tari). E ALTCEVA. Total, gen .
Uite de exemplu pentru Londra lista de masini care NU SUNT ACCEPTATE nici macar la UberX.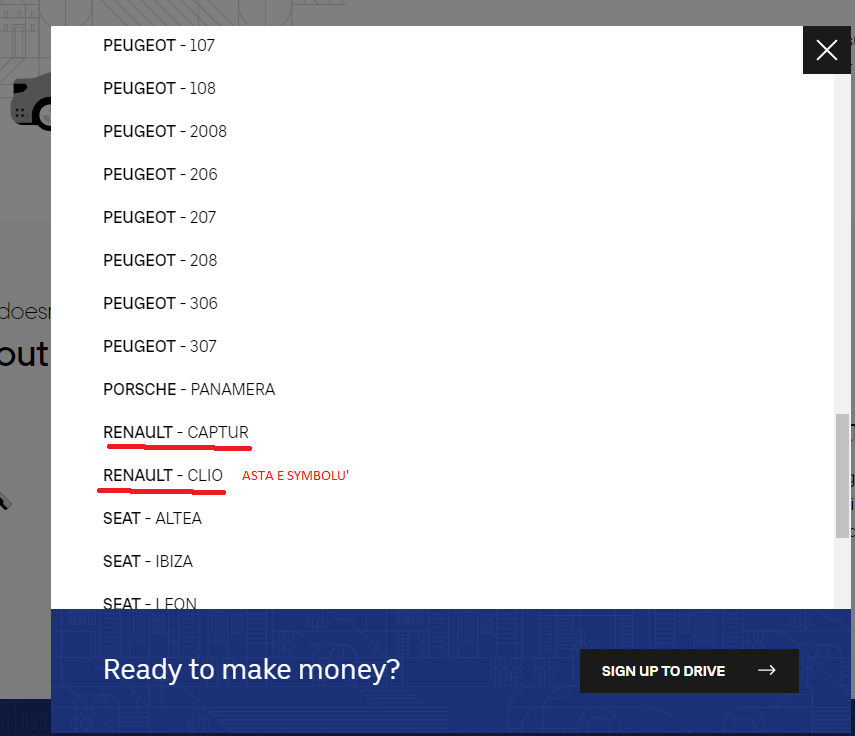 Si…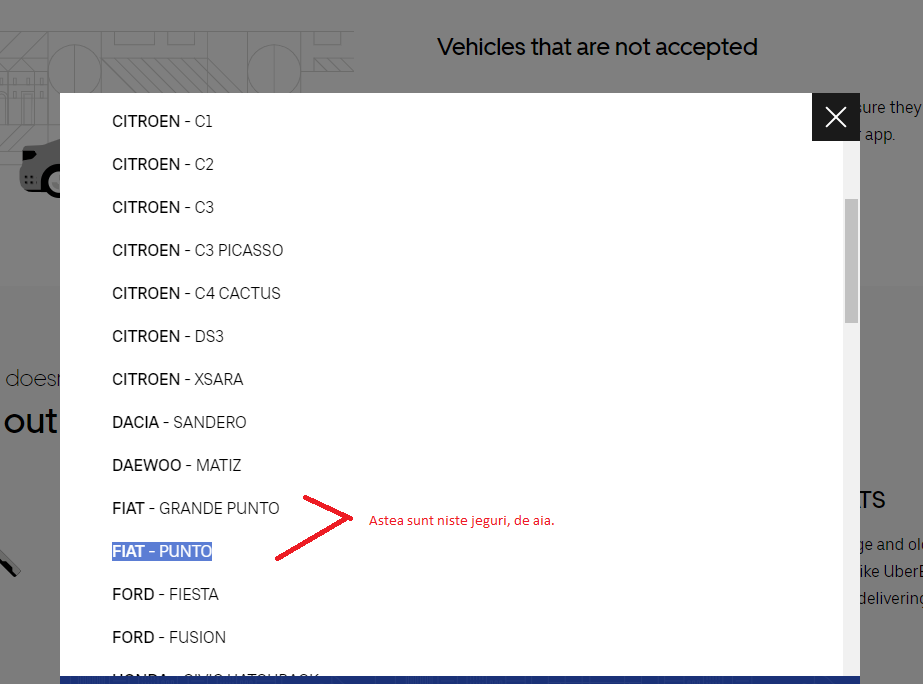 Pentru Romania nu exista o lista de masini excluse , pentru ca plm, sunt alte conditiuni aici. Lipsa.
Comparativ cu Londonistan. Intreba Fery la articolul #1 daca nu sunt obligati sa nu aiba rable mai vechide 10 ani. Oh well, cred ca nu ?!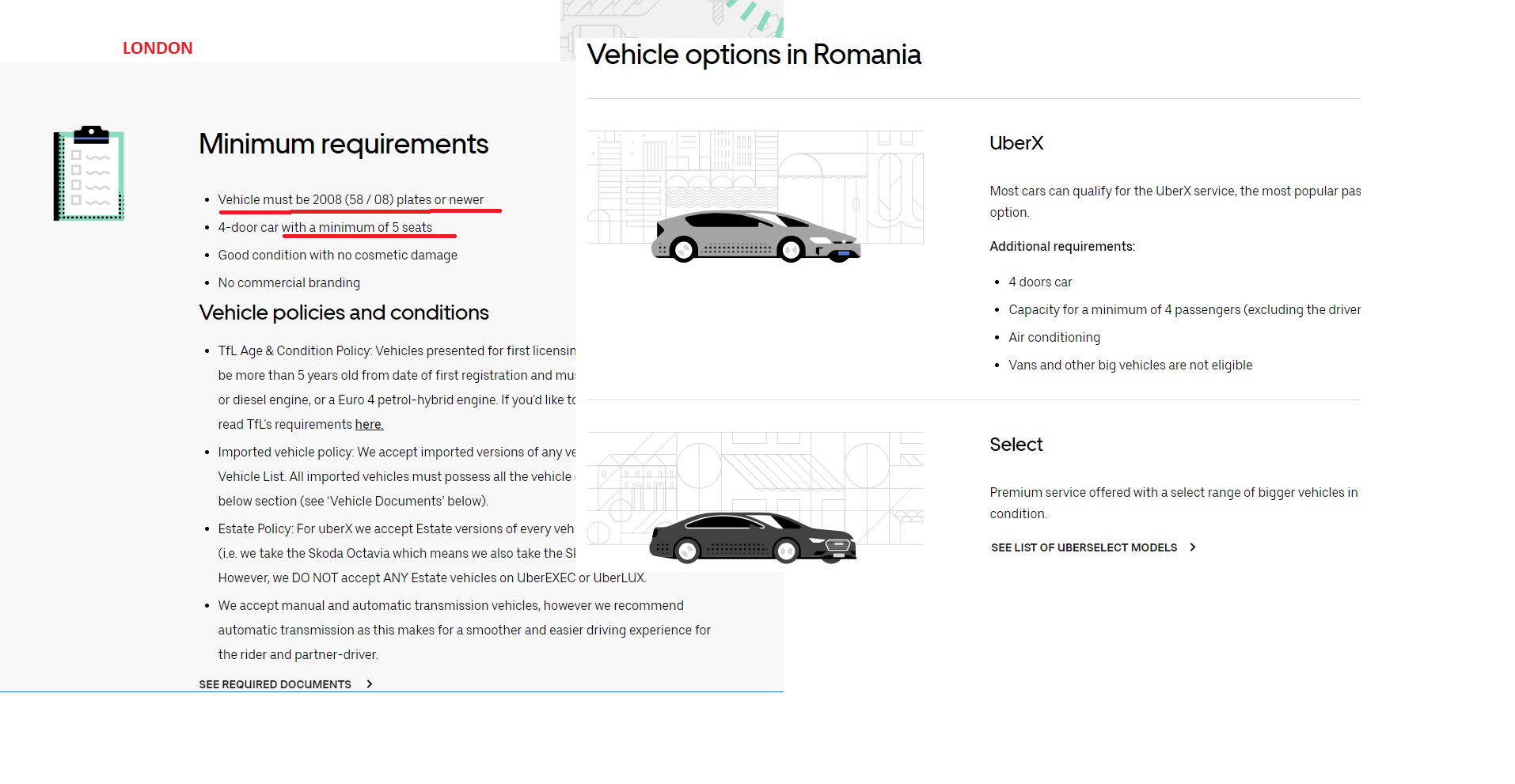 Mai mult, uitandu-ma pe lista , vad ca au acolo toate gioarsele incluse la masini posibile pentru serviciul Select.
Adica, in mintea lor VW Passat 2007 ar putea fi o masina "Select" si au gasit cumva an added touch of luxury in Jetta ( un VW Golf Sedan )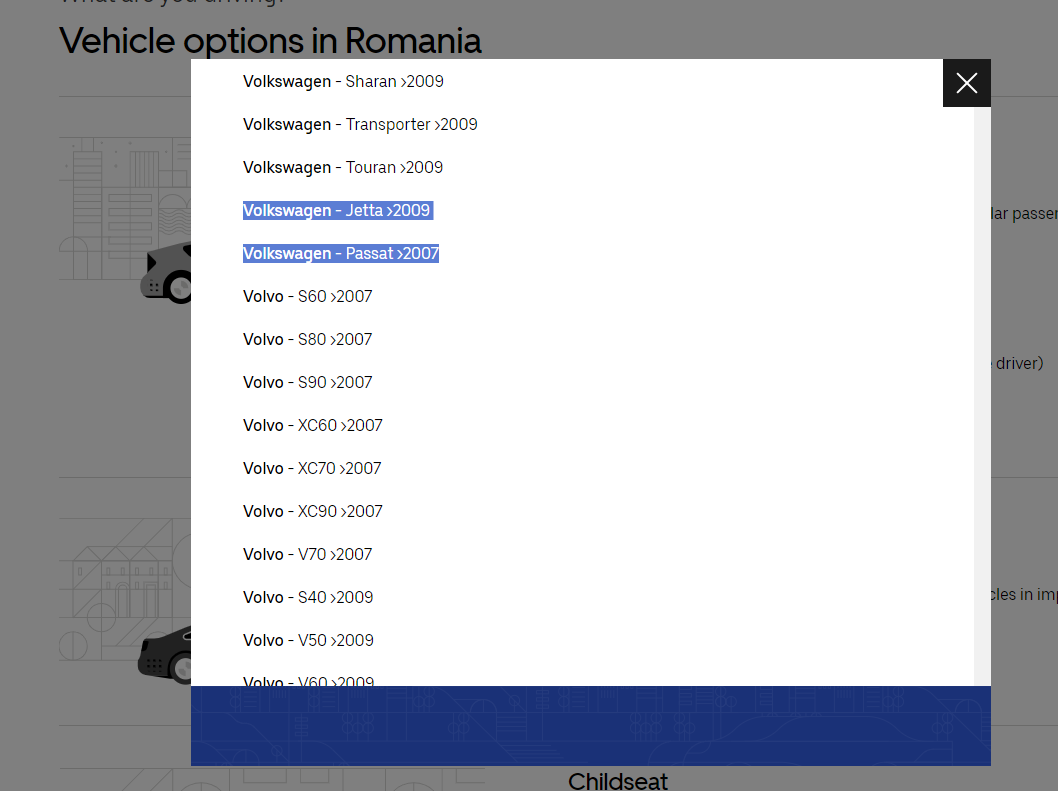 Nici nu mai insist. As da vina pe Uber, da' ei saracii or fi cautat si soferi cu gioarse mai noi. Poate. Daca astia suntem, astea-s conditiile.