Asta e prea tare sa n-o spun acum.
Povestea , vietii mele  ( si-a tuturor programatorilor ) , o colega pleaca in concediu si lasa totul "in regula".
I don't think my absence make different. But if by mischance, you need information from my side, it will be a little difficult to contact me.
So I write this mail and I hope you will not need it.
si apoi o lista cu transporturi  si apoi…
For my side, they are all in test phase, you may release it without any problem (no guarantee for correct result, but guarantee for no dump).
Aham .
Ultimul transport era o modificare a unui field dintr-un append pe o tabela. STPO. Gen Standard SAP.
Plm , release in in quality  dimpreuna cu alte 40 de transporturi si  pac-pac in preproductie , ca asa merge. Si ciuciu. Erroare .  Ciuciu tabela STPO in DB.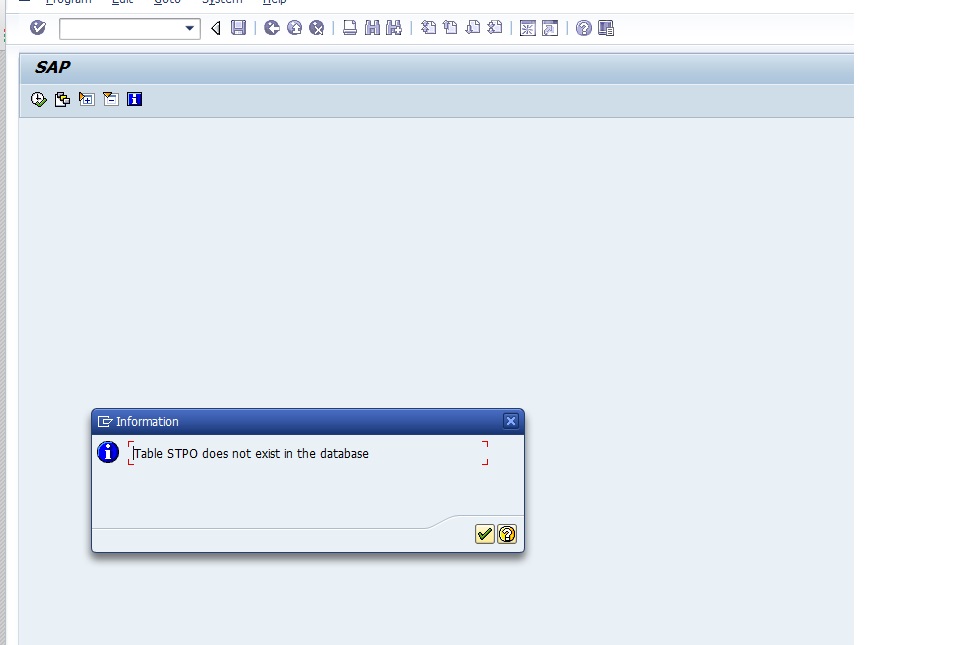 Checked transport, found log in conversion of the table , because some Z field in an append structure was modified from char ,4 to decimal  1,2 because of some computation necessities on that field. Oau , engleza. Asa. revenind. Datele in tabela erau de forma "0,3 " reprezentand 0.3. Asa ca  conversia s-o futut.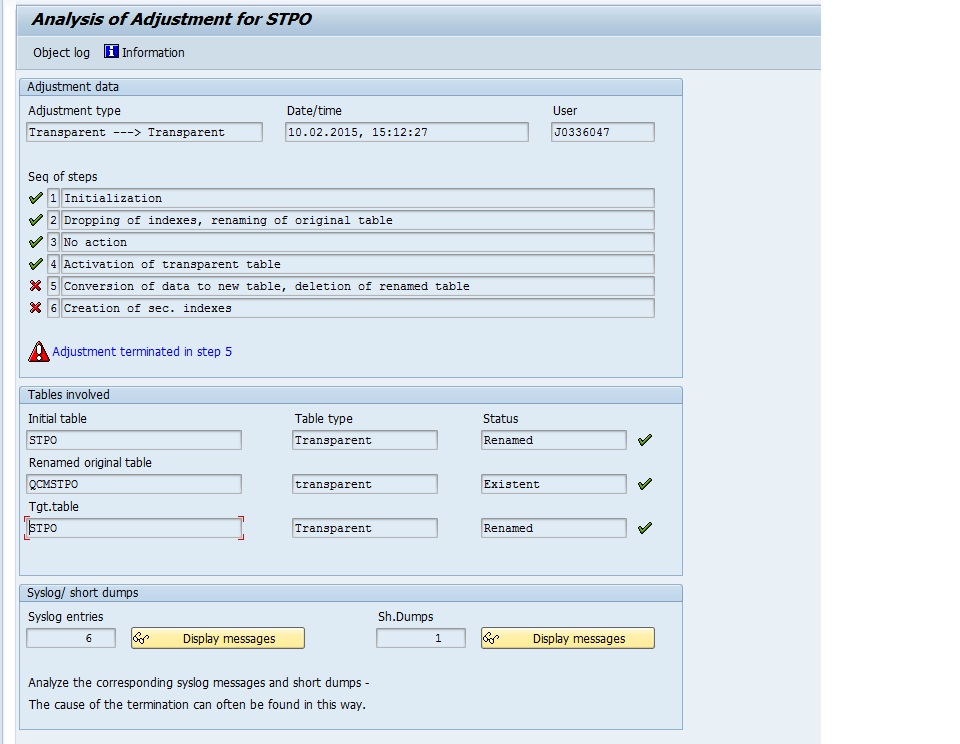 Geaba am restructurat eu tabela in ABAP , la nivel de DB nu mai exista si e tot blocata in proces.
Am ramas cu optiunea de a da unlock la proces in SE14 si a incerca chestia asta .
In avans cineva ne face o copie in oracle , just in case si ne da datele. Daca merge naspa , cred ca urmeaza program in ABAP cu  upload pe tabela standard. Sau ma rog asta discutam. Recunosc ca pana aici n-am ajuns sa ma porcesc  in meseria asta, dar de ce nu?
Tot ce vreau sa subliniez e "but guarantee for no dump".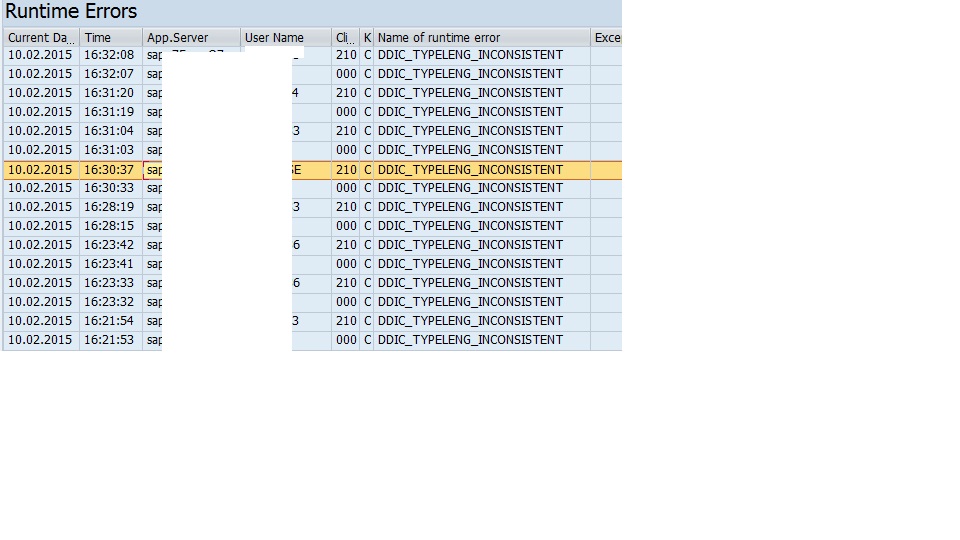 Sigur , asa cum se spunea pe unde am mai lucrat , "noi nu cautam acuma vinovati " :). In sensul ca i-am gasit deja .
Si pe bune greseli d-astea se pot intampla oricui , chiar daca ar trebui sa te intrebi de unele chestii cand schimbi tipul de date pe campuri, pe tabele STANDARD.
Mi se pare doar funny si tot ce vreau sa spun e sa n-ai incredere in programatori.
Ma rog , si ar mai fi de zis ca suntem in UAT si cuiva ii tataie curul i ma intreaba daca n-am un prieten basis ;). Gen , "de ce? angajati ? "… N-angajeaza ca au indieni…
Later Edit. Rezolvat . Mi-e lene sa scriu acu' . Am sa scriu in 2 3 zile , dar tineti minte doua functii de baza DD_DROP_TABLE si DB_RENAME_TABLE. Ie de baza. de baza de date vreau sa zic
Postul asta va fi cu parola in curand . Momentan ma distrez.