Este vorba de spre cardul de mai jos, cu care am zis deja că mi-am luat țeapa. Atunci am fost indulgent și înșelat. Mi s-a părut că parcă totuși nu este așa de rău. Dar este.
SanDisk 512GB Ultra microSDXC card + SD adapter up to 150 MB/s with A1 App Performance UHS-I Class 10 U1
Reviewul e simplu: NU. CUMPĂRAȚI. Pentru nicio folosință. Eu am fost fraier și zgârcit; nu fiți ca mine.
Problema numero uno e că s-au adunat prea multe poze într-un folder, cardul e așa de lent și cu așa multe poze că androidul nu mai e capabil să le indexeze și îmi arată în galerie ce vrea el, credeam că pozele au dispărut, dar nu, sunt acolo pe card, le pot vedea ( după timp ) dacă pun cardul sau conectez telefonul la calculator. .
Prin urmare am zis că o să le rup în mai multe foldere, pentru o indexare mai bună, dar copierea durează o gălăgie de timp.
Teoretic standardul U1/ A1 obligă la o viteză MINIMĂ de 10MB/s.
Nu o zic eu, este definitia standardelor la sdcard.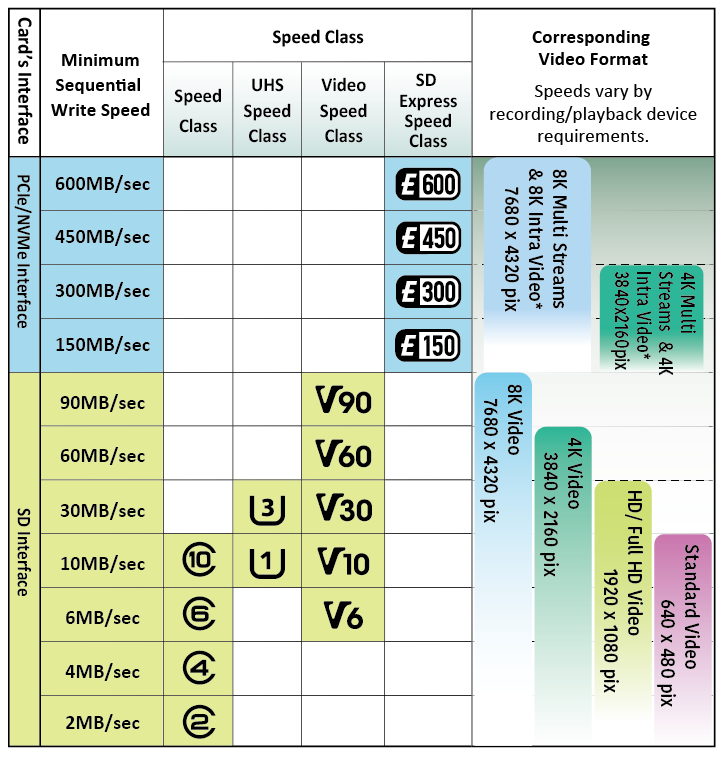 Practic, pozele mele 322 în valoare de 1.40GB ar fi trebuit să fie copiate în maxim 140 secunde, circa 2 minute și 10 secunde. Not great, not terrible.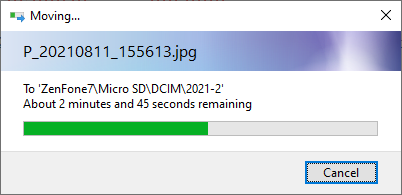 Mai aveam mai mult de atât dupa jumătate din poze și a mers tot mai încet.
A durat 10 minute și 5 secunde. De unde rezultă o viteză medie de copiere de 2.31MB/sec – asta e echivalentul celui mai de căcat standard Class 2, de acum o gălăgie de ani.
Practic nici nu era musai să le copieze, operația era move,adică cut and paste, adică doar să schimbe adrese. Practic , nu știu cum s-a executat.
Am repetat operația de multe ori, că la viteza asta daca voiam să mut toate pozele de pe un an în alt folder, crăpa ceva și se oprea în timpul operației și nu mai muta nimic, făcea o copie.
Este posibil ca operația de cut and paste să fie de fapt , copy + delete, pentru siguranță. Chiar și așa nu se justifică viteza scăzută.
Chiar și DACĂ ar merge la viteza minimă garantată, e prea puțin – înseamnă 14 ore să scrii datele pe card, dacă ai avea un card full. Și dacă copiezi jumătate , înseamnă 7 ore. La dimensiunea asta e pur și simplu prea mult timp.
După mintea mea, la dimensiunea de 512GB, nu ai ce face cu un card sub U3 – dar care să respecte standardul și să nu ai în nicio circumstanță viteze de scriere mai mici de 30MB/s
Și să mai ai și viteze mai mari, cum pretind vânzătorii – up to valori peste 100MB/s.
Zic asta în ideea în care poate am nimerit eu un exemplar mai defect, care nu se ridică la standarde, dar și dacă s-ar ridica, tot nu e bine.
Nu e vorba că nu e potrivit pentru cameră , sau pentru telefon, nu e potrivit nici pentru Storage Expansion, cum este marketat – pur si simplu , nu e potrivit pentru nimic, că are viteze sub un hard disk mecanic din ăla vechi.
Părerea mea.